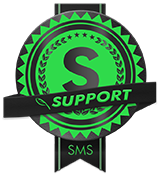 SUPPORT
.
One of the most common problems in the IT industry is trying to understand how the error occurred. How did the user cause the application to break? How do I fix it? Support allows you to track the error and what lead up to causing the error. This way it would be easier to put humpty dumpty back together again.
Centralized Dashboard – All data is collected from agents and stored in a cloud hosted or on prem dashboard.

Agent Based Technology – Small Footprint, Desktop control.

Scalability – From 5 users to 50,000 users.

Real-Time Knowledge – Know what the error is in 30 seconds or less.

PC DNA – Full details of the machine when the error occurs.

Visual View – Full desktop screenshot of the error message.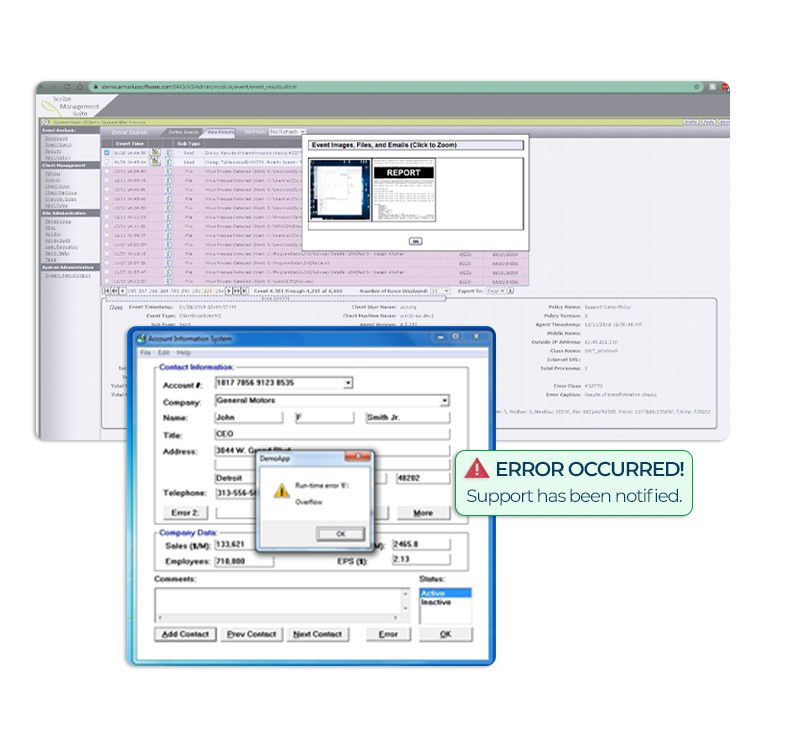 Once an error occurs in any application, the agent senses the errors. Blocks keyboard and mouse input from the user. Takes a screenshot and processes information about what just occurred and any other information necessary to understand why it occurred.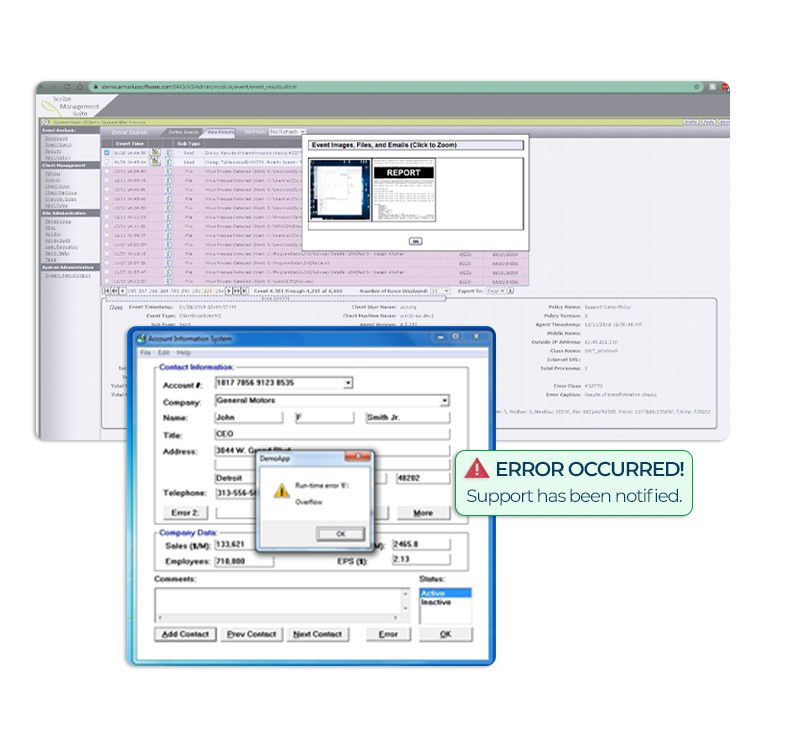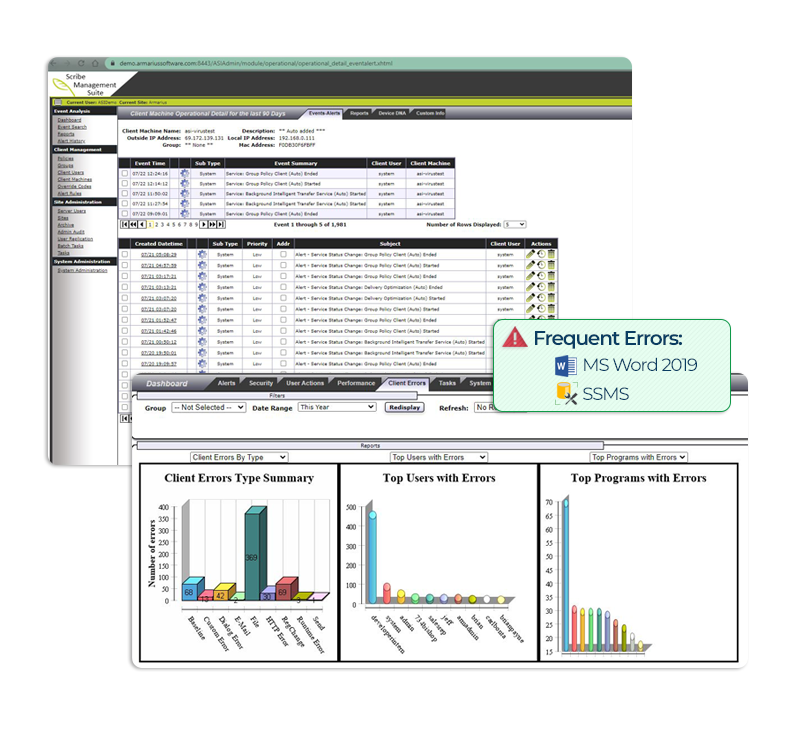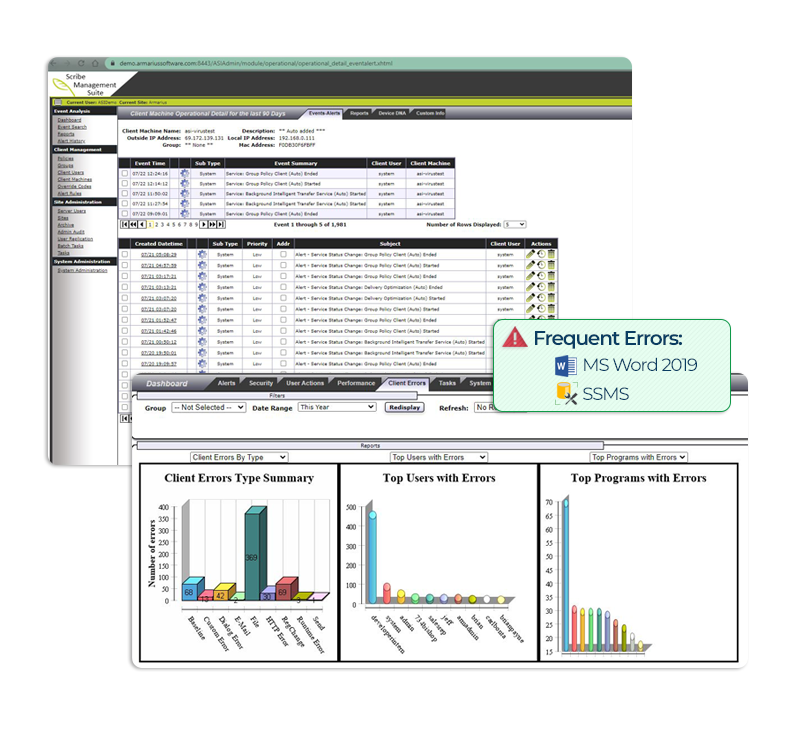 Once the error is captured and sent in. A support technician from the company's help desk could use the console to review the details about the error message including seeing the screenshot and user actions. This point the technician could put Humpty Dumpty back together again.
REDUCE TROUBLE TICKETS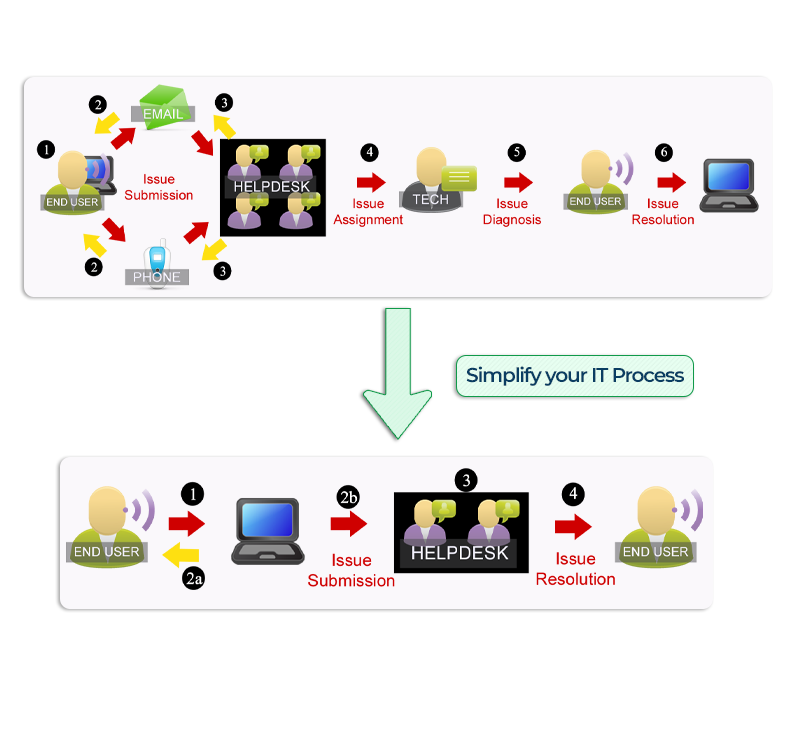 As data is collected, the system can be used to start understanding common errors. When IT has the knowledge of the error and has a method in which they can solve the error. Invoking Flow could "playback" tasks to the screen and fix the common error messages with its electronic employee capabilities.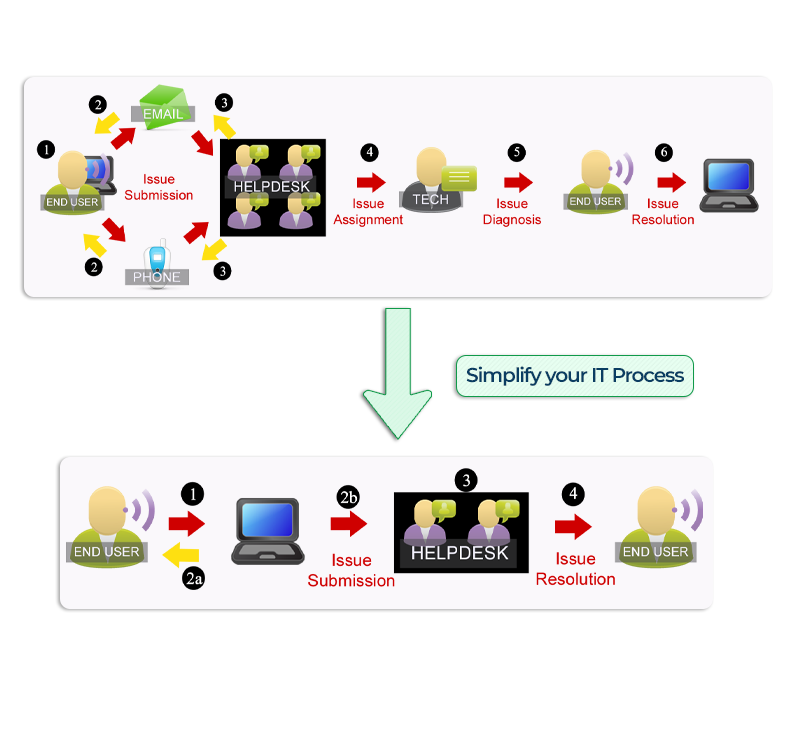 "We've used the software for it's ability to electronically enforce our IT security policies. The auditors and examiners are impressed and always have positive things to say about the system once we show them what it does."
– Security Bank
"Understanding user behavior at the desktop made securing the network and data loss prevention that much easier!"
– American Midwest Bank
"We were pleasantly surprised to discover that many of the software solutions for security we were looking at or had deployed on an individual basis were all included in their comprehensive security solution. There's a lot of functionality for the cost."
– Motorola Credit Union