PRODUCTS
A suite of solutions to manage and control the endpoint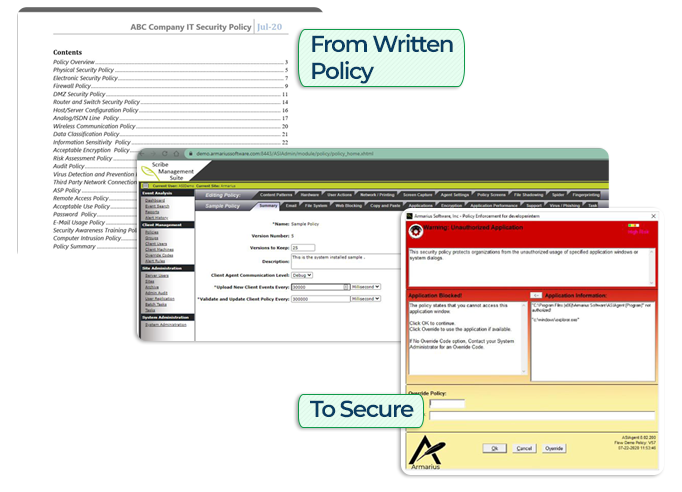 Our flagship module of the product suite, Secure locks down the employee to make sure company data is safe. With Secure policies in place, the software can prevent data leaking from the four (4) major leak points; Removable drives, Web uploads including cloud storage solutions like DropBox, Email attachments and even printed documents. Also, policies can be set to prevent data from the source location whether it is a file share on the network or an actual application.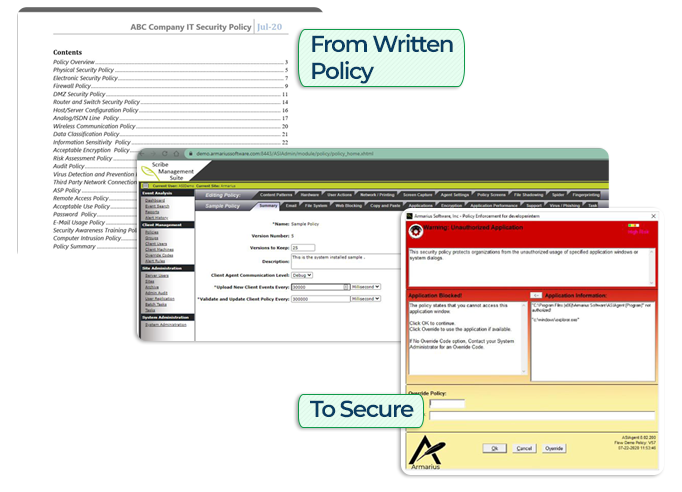 Watch This Short Video to Learn More!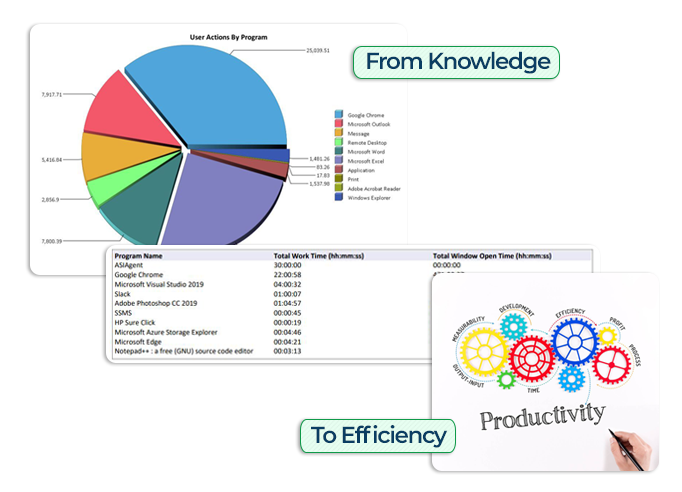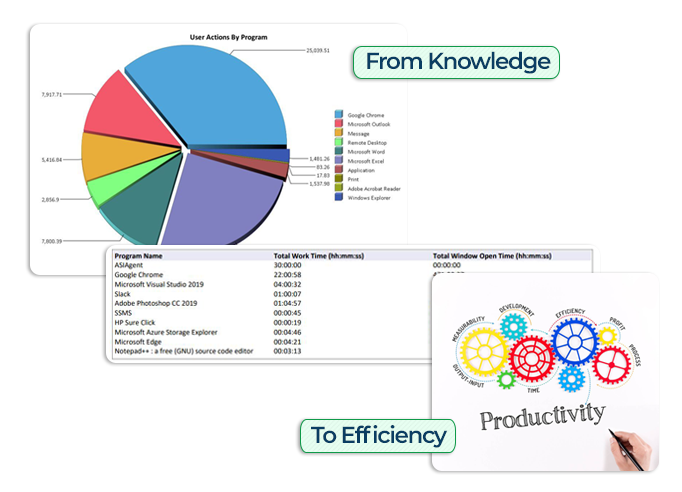 The Scribe Management Suite grew up with Intelligence. What better way to know what your employees are up to without standing behind them? Intelligence is a comprehensive, easy to use workforce optimization software solution that tracks User Behavior from when they login to when they log off. The solution provides unprecedented visibility into performance operations, user behavior analytics, and utilization data.
KNOW NOW, WHAT YOU NEED TO KNOW™
With the scribe management suite in place, the more you know, the better you can handle, Productivity, Security, Support and Automation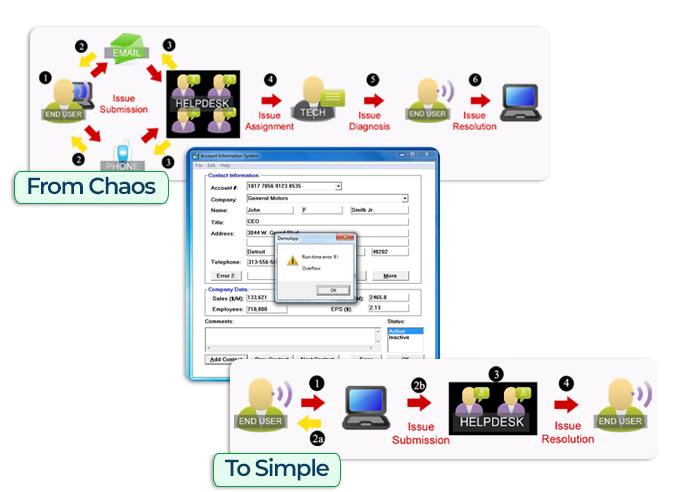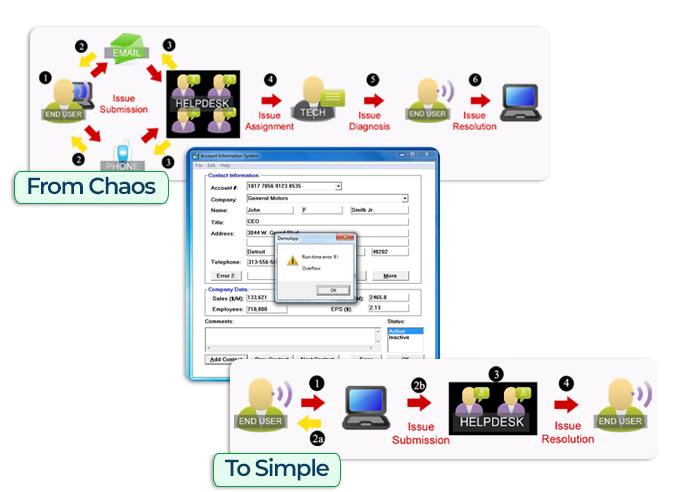 One of the most common problems in the IT industry is trying to understand how the error occurred. How did the user cause the application to break? How do I fix it? Support allows you to track the error and what lead up to causing the error. This way it would be easier to put Humpty Dumpty back together again.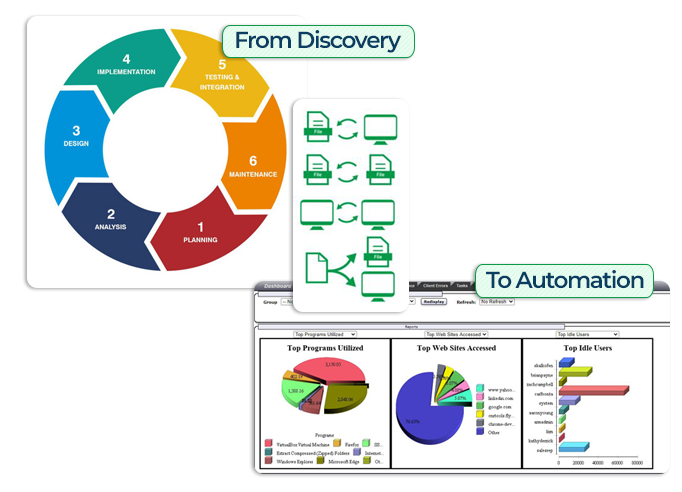 A revolution in business process automation. Flow allows you to create robots to act as an electronic employee. Taking data entry and data process and automating it to be more efficient and prevent data loss.