When does working from home = Productivity + Data Loss Prevention
Remote work or hybrid has become the norm, and ensuring employee productivity and data loss prevention is the new challenge.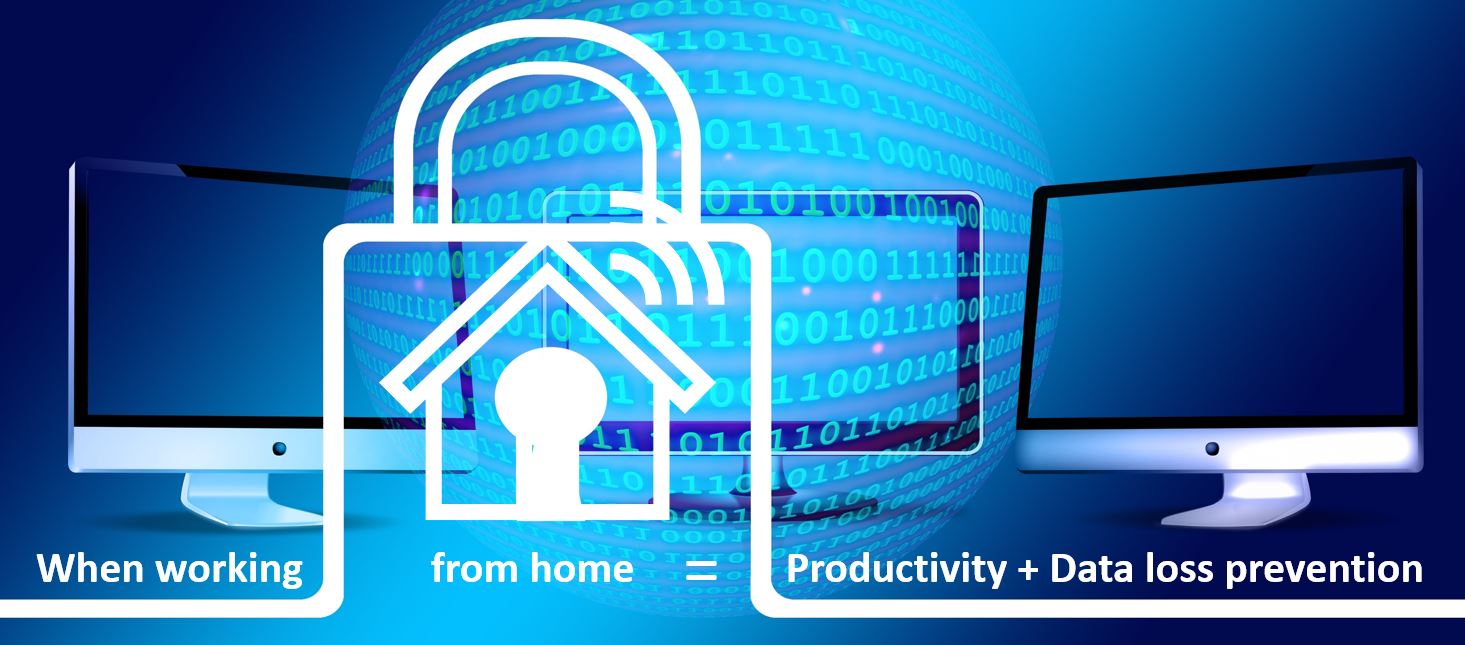 There are many solutions for employee monitoring software with features like time tracking, screen monitoring, and activity logging, and businesses can now gain a comprehensive understanding of how their remote workforce works, allowing them to identify potential bottlenecks and areas for improvement.
However, the ability to monitor and manage the endpoint for data loss prevention (DLP) while leveraging – user activity monitoring (UAM) must now be part of the work-from-home solution.
With more demand for regulatory compliance and newly proposed government intervention laws around employee monitoring notifications, it can be challenging for any business to stay compliant. Ensuring companies balance the protection of both the employee and their sensitive data, which is the lifeline of their business, is critical for their success and security.
The key is implementing a solution that supplies employee and employer trust.  This means the ability to automate and create flexible policies for the UAM and DLP across the business.  Effectively an all-in-one solution that provides visibility for both parties while ensuring trust, regulatory requirements, and ensuring any outsider, and insider threats/attacks, are negated.
The common denominator of trust is a matter of taking a different approach than what is done by most companies today.  It is the advent of working from the inside to understand how to proactively avoid malicious intent, human error, and vulnerability caused by insider threats to your data.
Training and proactive learning with an all-in-one UAM/DLP solution can build trust and benefit employees and employers to ensure their data is protected. Setting policies mutually helps all with a shared understanding of trust will secure your data.
 "Know now what you both need to know!"
To learn more about our all-in-one UAM/DLP solution, give us a call and ask about Armarius Software – Intelligence & Secure solution
or email us at  sales@armaruissoftware.com